Guest Speaking
In addition to specific courses, International Insurance Institute performs guest speaking. From local claims associations to national conferences, the institute delivers engaging and practical presentations that range from breakout sessions to keynote speeches.
Topics for Guest Speaking are usually designed to meet your objective and your specific audience. If you are looking for ideas, below is a list of just some of the current topics available.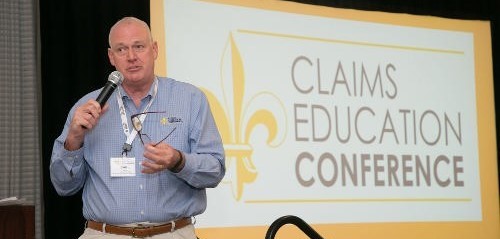 General
Awesome Claims Customer Service: You're Good. You Can Get Better
How to Avoid Losing Customers
The Customer Service Standards: 5 Things to Never Forget
Practical Negotiations: Stop Arguing and Start Agreeing
Real Life Time Management for Claims
Stress Management: Give Yourself a Break Before You Die
Improving your Attitude and Initiative
Getting People's Cooperation – A Few Easy Steps
What Customers Hate – And Why We Do It
If You Can't Say it Simply and Clearly, Then You Don't Know What You're Talking About: Some Business Writing Basics
Empathy: The Power Tool of Claims
Why Are They Calling Me? Things to do to Reduce Nuisance Calls
Let Me Do My Job: Simple Steps to get People to be Patient and Let You Do Your Job
Trust Me: Effective Ways to Gain Credibility
Saying No: The Right Way (and easy way), or The Wrong Way (the hard way)
Listening Skills: How to Avoid Missing the Point
Teamwork: Ways to Reduce the Work Created by Individualism
Management
Handling Your Difficult Employees (Without Threats and Violence)
Teaching and Coaching for Claims Supervisors and Managers
Initiative: How to Develop it in Your Staff
Stop Wasting Your Time – Practical Time Management for Managers
Effective Delegation: Why People Hate It When You Delegate, and How to Change That
Workers' Comp
Surveillance Basics
Investigation Strategies
Effective Interviewing
Medical Fraud Awareness
Property Fraud Awareness
Staged Accidents
Interested in booking a speaking engagement?
Click below to fill out an interest form
Guest Speaking